Meet Ever-Changing Requirements for Long-Term Applications with the ARCX customizable-off-the-shelf (COTS) Design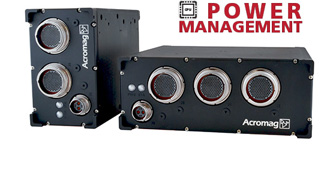 Acromag's customizable-off-the-shelf embedded computer is a rugged deployable, conduction-cooled sff computer and is designed specifically for military/aerospace systems.
The ARCX box, a rugged small form factor embedded computer with unique expandable features that include PMC, XMC, mini PCIe, mSATA module slots, optional solid-state drive,front I/O panel, and secondary connectors. This SFF embedded computer was engineered rugged with Size, Weight, and Power (SWaP) to address space requirements of vehicle electronics. Compatible with industry standards and manufactured to IP67 standards and shock and vibration tested to MIL-STD-810G these computers are available as either a single PMC/XMC slot or double PMC/XMC slot versions.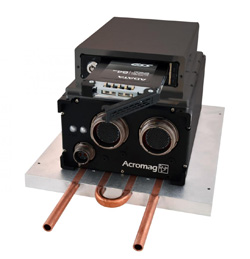 The SFF computer comes equipped with a high-performance Intel® 4th generation Core™ i7 CPU. The CPU allows programmable power limits, where heat and power is a concern. A rugged design includes thick circuit boards and high shock and vibration SODIMM hold-down mechanism and heat sink plus it is cableless and fanless. Designed and manufactured in the USA for military/aerospace deployable systems such as: vetronics, C4ISR, payload management, and command and control applications. For more information visit www.acromag.com/arcx
For more information contact Acromag Inside Sales:
Tel: 877-295-7088 • Fax: 248-624-9234
E-mail: solutions@acromag.com • www.acromag.com

Topics covered in this article