Remove the risk from sensor data recording with 3D flexibility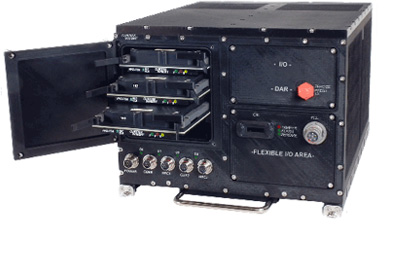 Custom recorder development leaves you venerable to costly requirements changes, especially with the proliferation of new sensors on the market. The new white paper Mitigate Program Risk with a Flexible Data Recording and Storage System discusses a system that is flexible removable storage, encryption and I/O and would therefore lower program risk while future proofing your program.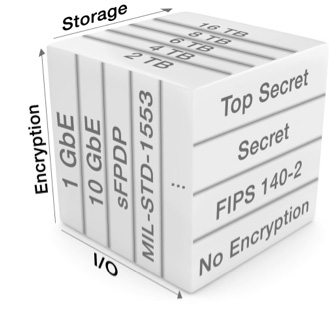 3D Sensor Data Recorder Flexibility with CNS4
Scalable, removable storage: Based on industry standard 2.5" SD, the CNS4 available capacity will grow, providing design flexibility and low obsolescence risk
Flexible I/O: With four built-in GbE ports and a 3U VPX slot, the CNS4 can change with changing I/O requirements
Data Protection: Flexible encryption means you can use the CNS4 across multiple programs and platforms.
Due to its flexibility, the CNS4 can be used as the base recording technology across a range of platforms and/or programs for applications such as:
Sensor data recording

Rugged video recording

sFPDP or Fiber Channel recorder

Encrypted network attached storage

Raw data storage

Data playback
Learn More

Topics covered in this article