Hercules® Board-Interface System (HBI)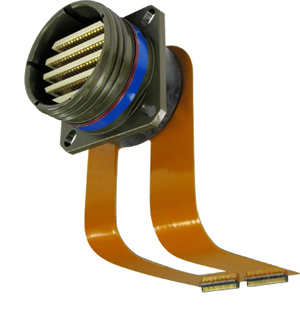 As part of Meritec's Hercules® Board-Interface System (HBI) we now offer a high-speed transition flexible-printed circuit (FPC) designed exclusively for Hercules receptacle-to-board mating. The Hercules Board-Interface Series completes the IO run from board-to-box – box-to-board. While providing unprecedented signal density, the pinout accommodates differential pairs, coaxial and single lines for hook up or power. All IO lines are accommodated! Giving you the flexibility to use this transition flex for all of your Hercules designs. Meritec's HBI system extends the present Hercules product line to include additional options for terminating receptacles inside the box.
Hercules® ARINC-Insert Series
Using the reliability of ARINC and the signal integrity and density of Hercules, Meritec now provides a fully compatible insert for the ARINC 600 series. Meritec's Hercules ARINC is able to support most high-speed protocols including USB 3.0, Display Port and more.
Hercules® Ruggedized High-Density Interconnect System
Meritec's Hercules® Interconnect System embedded in the rugged circular MIL-DTL-38999L Series III shell provides both a durable and high-bandwidth interconnect scheme suitable for Military, Aerospace and ruggedized COTS high-bandwidth applications not previously accommodated by Industry standard interconnects.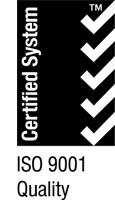 VPX Plus™ Backplane-Cabling System
This compatible-cabling system provides endless possibilities for accessing and expanding the basic VPX backplane. Bring all VITA46 and Open VPX I/O out of your VPX backplane utilizing SATA, SAS, Serial Rapid I/O, Infiband, Ethernet and Mil-38999 connectors. The VPX Plus system and its I/O capabilities are designed for full-bandwidth test and deployment.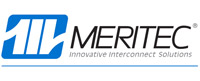 Meritec • 1359 West Jackson Street • Painesville, Ohio 44077 USA
440-354-2100 • Fax: 440-354-5692 • 800-860-9014 • 888-MERITEC (637-4832)
www.meritec.com • E-mail: info@meritec.com