Extreme Engineering Solutions' XPort6175 is a 3U VPX Carrier for Two 2.5 in. Rugged or Commercial Solid-State Drives (SSDs)
The XPort6175 by Extreme Engineering Solutions (X-ES) is a high-performance, 3U VPX carrier that supports two, rugged or commercial, 2.5 in. Solid-State Drives (SSDs) in a single 1.0 in. 3U VPX slot. It provides system integrators quick and easy access to the latest high-density SSD options in a rugged, compact, COTS package. The XPort6175's design mitigates life cycle issues that plague other flash-based storage solutions.
XPort6175 is one of many of Extreme Engineering Solutions' reliable embedded Solid-State Storage (SSD) modules.
Features
3U VPX (VITA 46) module
Supports up to two 2.5 in. Solid-State Drives (SSDs)
Supports rugged or commercial Solid-State Drives (SSDs)
0.8 in. or 1.0 in. VPX slot pitch (commercial-grade configurations)
1.0 in. VPX slot pitch (rugged configurations)
Compatible with multiple VITA 65 OpenVPX™ slot profiles
x2 PCI Express Gen2 interface
Up to 4 TB of storage with commercial-grade Solid-State Drive (SSD) configurations
Up to 2 TB with rugged Solid-State Drive (SSD) configurations
Supports Variety of Pre-Defined Configurations
The XPort6175 provides up to 4 TB configurations in dual commercial-grade drive configurations, and up to 2 TB of SLC-based flash storage in dual rugged drive configurations.
Rugged drive configurations are able to support zeroize, DAS, and UART discretes.
About Extreme Engineering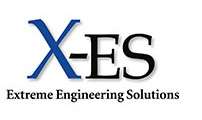 Extreme Engineering Solutions, Inc. (X-ES), a 100% U.S.A.-based company, designs and manufactures Intel® and NXP (formerly Freescale)-based single board computers, networking products, storage products, power supplies, and system-level solutions for embedded computing customers. For further information on X-ES products or services, please visit our website: www.xes-inc.com, call +1 (608) 833-1155, or email us at sales@xes-inc.com.