Combining superior SWaP rugged design with backplane expertise
Pixus Technologies is ……… rugged
Pixus offers rugged conduction and air-cooled designs in rackmount, ATR, and application-specific sizes. With Small Form Factor (SFF) designs to VITA 7x specifications or customized requirements, Pixus has a solution for you.
Pixus Technologies is ……….. unsurpassed expertise
The Pixus team have been innovators in backplane design for over 20 years. Our expertise in OpenVPX, AdvancedTCA, and MicroTCA systems provide backplane designs with excellent signal integrity and performance. Using creative design techniques, we can typically offer superior backplane designs at highly competitive prices!
Contact Pixus today to discuss your application.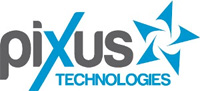 Topics covered in this article